Welcome to GROWTHTRACK #2.
Congratulations! By completing GROWTHTRACK #1 you should have a good understanding of the basic truths of biblical Christianity.
In GROWTHTRACK #1, your experience was a more fast-paced journey through core themes of biblical Christianity. In this second and final GROWTHTRACK, we offer two options for continued exploration and growth. Both options utilize APPS for participation on a tablet or smartphone. Within the tabs below you will find details on the two options within GROWTHTRACK #2.
A | Explore a Subject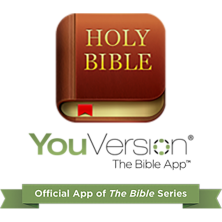 YOU VERSION BIBLE APP
The
YouVersion Bible APP
is an amazing tool for study and growth. In addition to downloading a Bible, YouVersion has thousands of "plans" to explore whatever need, interest, or question you might have. The plans are well-written by some of the best writers of our day, but they are based on the Bible, so the content ultimately takes you back to our core question, "What does the Bible say about this?" To explore the options, download the APP, update the Bible version to ESV-English Standard Version (this is the one Crossroads uses across all of our platforms), and click the "Plans" button at the bottom. From here you can search topics you would be interested in, or browse the available options. Your Guide can help you in this process, and would love to walk through a plan with you for continued exploration and growth.
B | Read the Bible
READ SCRIPTURE APP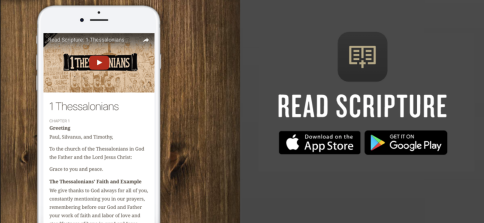 The Bible is a big book with some confusing cultural realities and sweeping themes to navigate. Reading the Bible can be a daunting project, however reading it for yourself is one of the most profitable ways to discover truths God has revealed and make them personal for yourself. Reading it with the Read Scripture APP makes it easier and fills in key gaps. The Read Scripture APP has organized a reading plan with videos from The Bible Project (which you introduced to in GROWTHTRACK #1) to help explain each section as you read through it. Each reading is beautifully laid-out with a passage, a timely video at various sections, and a time for prayer. They close each session with a Psalm as a way to meditate on the character of God for each day. If the whole Bible is too daunting, you can jump in at Jesus & the Kingdom or The Story so Far, which begins with the close of the Old Testament. Do you want to read through the Bible, but with a "physical Bible"? You can do that too!
Download Read Scripture APP Subscribe to Bible Project Reading-Plans