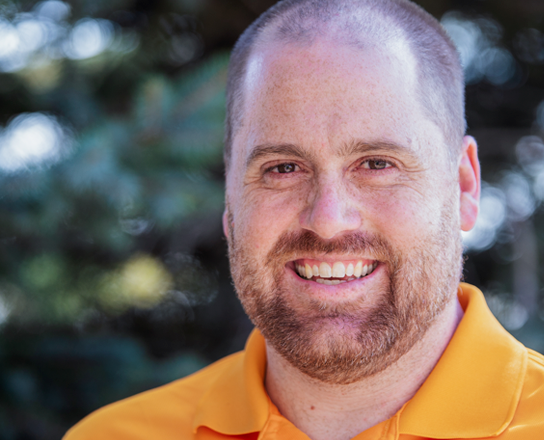 Matt Manning
Senior Pastor
Hi! If I haven't met you yet, I am Pastor Matt. I love being a part of Crossroads Church and honored to serve as its Senior Pastor. I'm originally from Wisconsin, but my family moved to Denver when I was a kid. In 1991, my family started to attend Crossroads Church—and I never left! I came on staff in August 2007 after graduating from Southern Seminary with a M.Div, starting as the NextGen Pastor. I have served each of our campuses as a Campus Pastor, as the Lead Pastor, and now as the Senior Pastor. I feel deeply privileged to serve in a church that has had such a profound impact on my own spiritual development, even from childhood.
I met my wife Sara in college and we were married soon after graduation in November 2002. We have two active boys, Theo and Caedmon, and a beautiful girl, Mercy. I love hanging out with my family. I enjoy playing, watching, and attending sporting events, and like spending time in the Colorado mountains. If I could tear up my house and rebuild it, I'd do it. Since my family prefers to live indoors, Sara would rather that I only work on one house project at a time. Working with my hands, on my home, is not only refreshing, but re-energizes me.
I am passionate about my relationship with Jesus. He has transformed my life and I love seeing Him work powerfully in the lives of others. Knowing Jesus, and making Him known, is deeply meaningful and satisfying for me. There's nothing better than having a front row seat watching people internalize God's truths and surrender their lives to Him. The privilege of completing this Kingdom assignment is what catapults me out of bed every morning.