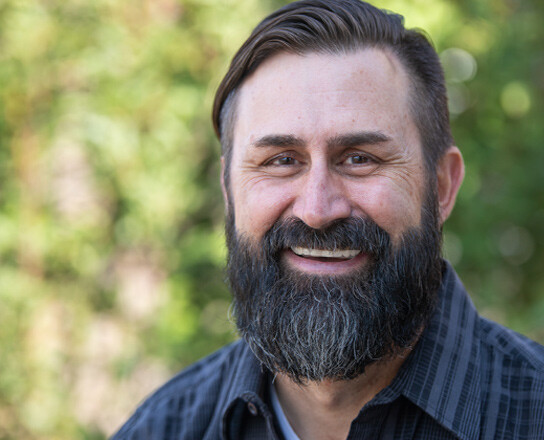 James Johnson
Pastor of Engagement
I came to Crossroads in the summer of 2018 after serving as an associate pastor in Seattle, Washington for nearly fourteen years.
My wife (Gretchen) and I were married in 1995 and we have two teenage kids (Emma and Wilson) and our Aussie Shepherd doggie (Teddy). We love cycling, being outdoors, throwing disc to Teddy and baseball.
I have a degree from Liberty University in Biblical Studies and Psychology, and have served in Christian ministry for over twenty years. In that time I have helped plant a church, build various ministries, and learn how to engage community with the love of God. Additionally, I am passionate to help people discover the way God uniquely wired them and provide opportunities for them to step out in faith, take risks, and enjoy the thrill of being used by God. As a pastor, my calling is very simple. I know that God has called me to build a culture where real people can encounter a real God.