Students Team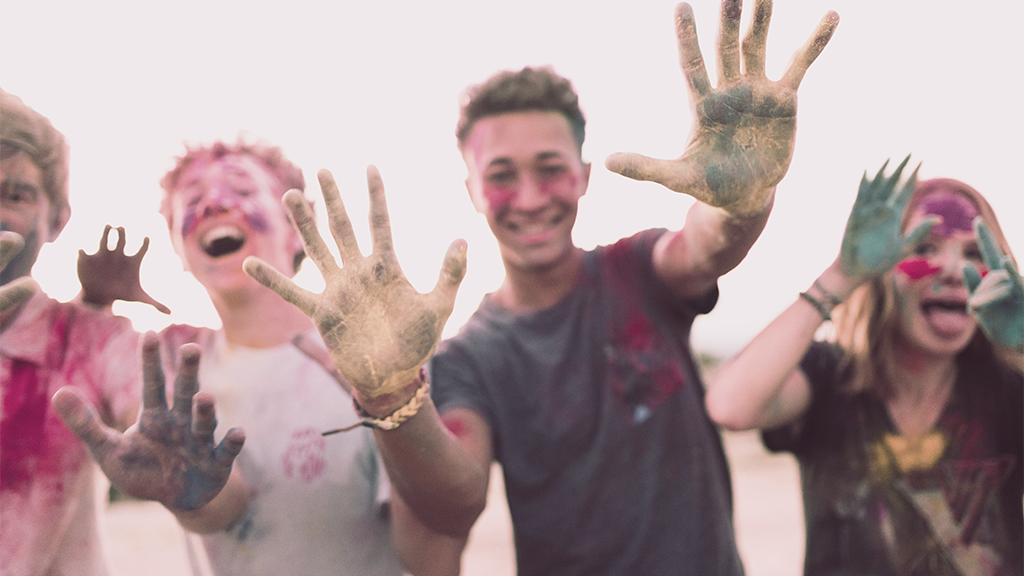 Feb 23, 2022

|
Crossroads Students - Volunteer Leader Roles
Crew Leader
(Small Group Leader)
[weekly]
Directly Invested in the Lives of Students. Expert in the life of a Student. You know what they're about, things that make them tick, things they enjoy doing, you are checking in with your teens weekly if not more. Mentoring a Co-Leader.
Leader of the discipleship, discussions, & direction of the Crew group on Sundays.
Crew Co-Leader
[weekly]
Working toward becoming a Crew Leader, and learning to understand what it means to be an invested Crew Leader. Investing relationally and contacting students as you develop into a Crew Leader.
Takes over Leadership of the Crew when the Crew Leader is absent, supports otherwise.

Welcome Team
[weekly/bi-weekly/monthly]
Friendly and inviting team filled with Leaders who want to help and love Students that are coming to CSN. The main goal of this person is to make sure that each student feels seen and welcomed each week. Studies have shown that the first and last three minutes will determine if a student will come back to a youth group. Tasks outside of this could include, checking in students, mid-week help with behind the scenes MyCC work, or other miscellaneous administrative tasks.
Games Team
[weekly]
Energetic and fun team that has a passion for developing spaces where students can engage. This might include coming up with games for the semester ahead, planning and preparing for them in the weeks leading up to a big game, showing up early to set up, or help explain the rules in a fun way that makes students excited to play and join in the fun!
Hospitality Team
[weekly/bi-weekly/monthly]
This team lets their hospitality do the talking! Their goal is to make every student feel welcomed and wanted. This could mean helping with snacks (handing them out, or simply bringing them), manning the "merch" table, or periodically dreaming up fun and awesome experiences for when snacks are served - ie fire pits with s'mores or rocket pops & lounge chairs!
Creative Team
[special events]
This team loves special effects and creative elements. On occasion, this team will add that extra touch of lasers and fog, room decorations, stage design, and specializes in transforming the church into an alternate reality. This team might be a good fit for an artist, woodworker, tech-savvy person, or someone who likes working behind the scenes to create Magic!
Set up/tear down
[any level of engagement]
These leaders show their support by doing something that is often overlooked but vitally important. This Leader has a heart to support our Student Events but may not have the ability to spend an entire evening but could come in early to help set up for a half an hour or come at the end of the night to help us put things away.
Tech Team
[weekly]
This team has tech on the brain. Looking up the latest in technology & geeking out about video & sound. For this role, you'd be helping develop students who have the same bent by training Students in the Tech for CSN.
Worship Team
[weekly]
This team has a passion for bringing students into a space of authentic worship primarily through song. This volunteer would direct the student band and create a space where students can learn a new instrument in a safe and welcoming environment. You would work alongside the student leaders that are already in place continuing to develop their leadership skills.
Sunday Morning Advocate
[any level of engagement]
With Sunday mornings being a time when we want to encourage Students to engage with the larger church body both in worship and in service to the larger community. We desire a team of Adults who both encourage and come alongside Students as they find their place within the larger body. This could be jumping and clapping alongside Students during worship, wearing a Student Shirt and inviting new families back to our Student Nights and other events, or being the bridge and introducing new families to the Students Staff at Crossroads.
Sunday Morning Bible Study
[weekly/bi-weekly]
Jesus & Java - Every Sunday morning, we have opened up the opportunity for students to come together and read through the Bible. The goal of this time is not to read through as much of the Bible as you can, but rather to teach the students how to read it and then apply it to their lives. After we read each section we ask these three questions; 1. Why is this in the Bible? 2. What does this say about the Character of God? 3. How does this apply to your life today? This leader will read through the Bible with students, and then facilitate the conversation, answering any questions that may arise, and disciple students along the way.